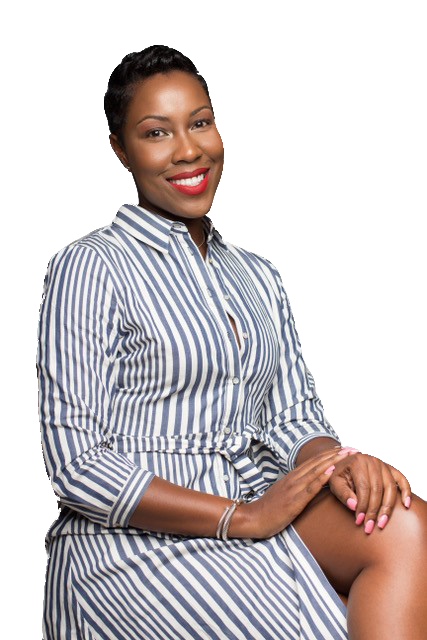 Rochelle Gapere is an Attorney, Happiness Coach and Entrepreneur. Known for bringing her charismatic personality and sheer joy for living to every experience and individual that she encounters, Rochelle has mastered the art of living life fully and passionately. The release of her first book, One Happy Thought at a Time: 30 Days to a Happier You, cements her lifelong practice of adding more happiness to this world by empowering others with the tools and techniques that help them lead happier, more fulfilling lives. Rochelle believes in living a life that is engaging at every level and utilizes practical techniques to teach audiences her unique approach to living a happy life.
Rochelle was born in Washington D.C. to a Jamaican mother and a Ugandan father. Raised in Kingston, Jamaica she completed high school and then moved to Nashville, Tennessee to further her education.  She earned a Bachelor of Science degree in Psychology from Tennessee State University, graduating Summa Cum Laude. She then moved to beautiful Miami, Florida to pursue her goal of becoming an attorney. Since graduating from the University of Miami School of Law, in 2005 she has practiced law in Miami.
Rochelle has an uncanny ability to see the silver lining in every situation. For a long while, she thought this was the status quo. However, as the years passed she realized that she had a passion for teaching her friends, colleagues and various people she came in contact with her unique approach to living a happy life despite its inevitable ups and downs. Recently, she has completed Positive Psychology Certifications from the University of Pennsylvania and Indian School of Business as the final step in formalizing her passion for spreading #RoRocheer, as she affectionately labels her happiness, worldwide.
In March 2018, Rochelle launches her first book. INFUSE YOUR LIFE WITH HAPPINESS so that you can become the happiest version of yourself.